Greatest Praise by Molly Brown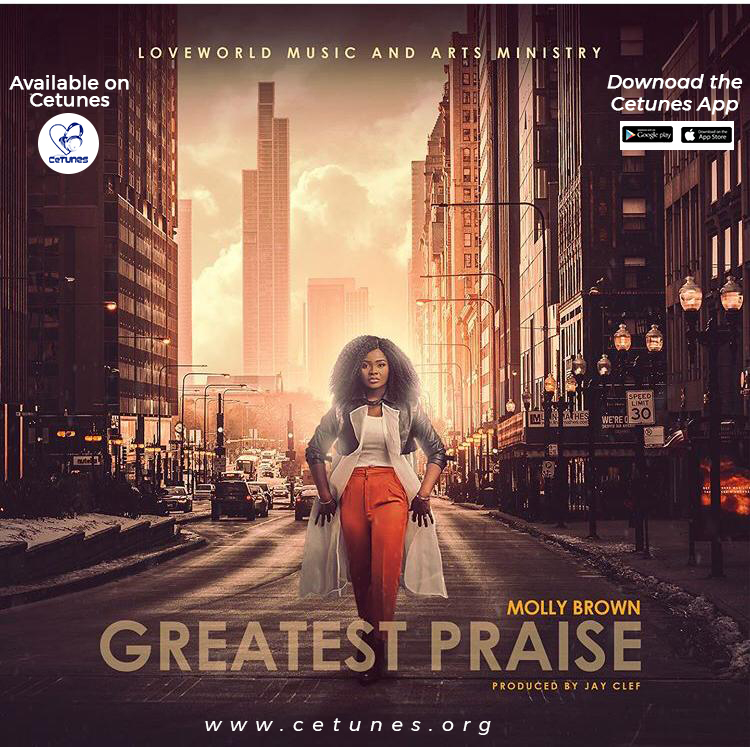 Loading the player ...
WHO IS MOLLY B!!
Molly B is a dynamic Gospel Artist with a fusion of Afropop and Rock. She's also an intense worshiper. And recently the convener and crooner of popular online prayer and worship rally (THE 6TH HOUR). This Artist will go all out in representing the gospel with a high standard of excellence.
Molly has been singing since her early grade (Police Children School, Port Harcourt) and all through high school (College Of Education Demonstration Secondary School Ndele, Rivers State). She took it to another level at her first Level in University when she publicly gave her life to Christ, July 2000 at Believers Loveworld Uniport Campus fellowship, there she started singing for the Lord.
Molly B is married with two kids. She is a graduate with BSc Science, from the Department of Microbiology, University of Port Harcourt. She is a member of the Love World Music and Arts. In 2019 she had her first worship concert tagged after her 3rd Released Single "We Worship". Her first and Second releases "Jesus" and "Imaobong (This is The Time)" respectively have been a huge hit and blessing lives tremendously with real testimonies. Her fourth single "Greatest Praise" was released on the 30th Of April 2020 and recording outstanding Testimonies. Molly is also a certified fashion designer having gained her one month master class certificate from the French Fashion University ESMOD at the international city Dubai.
Download song