Bigger Everyday by Moses Bliss – (Feat. Festizie, Membrane, Uwa, Chris Heaven & Temple) | @mosesbliss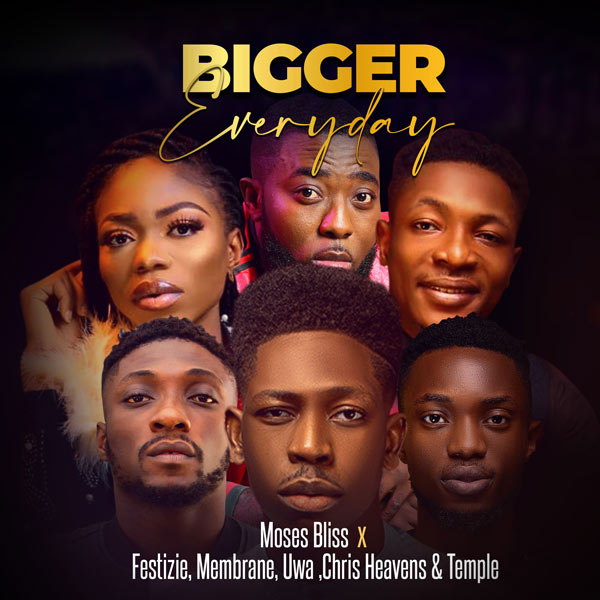 Loading the player ...
Moses Bliss – Bigger Everyday is out!! Popular worship singer known for his ground-breaking song "Too Faithful" which is a household favorite in Africa, Moses Bliss collaborates with a list of gifted artists in this song "Bigger Everyday".

Featuring the following artists Festizie, Membrane, Uwa, Chris Heavens, and Temple, the heart pumping single is a whole meal. Moses Bliss and these artists pass on their message beautifully in this cool rhythm.
Download song